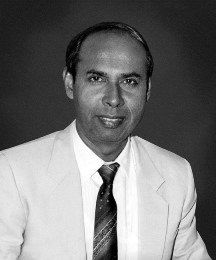 It is with deep sorrow that we announce the demise of former Governor of the Central Bank of Sri Lanka (CBSL), Mr. H.B. Dissanayake.
He passed away at the age of 85 on the 05th of March 2023.
Mr. Dissanayake functioned as the 09th Governor of the CBSL from 1 July 1992 to 15 November 1995. Prior to assuming duties as Governor, he served as Director General of Customs and after retiring from the CBSL, he served as Alternate Executive Director at the International Monetary Fund (IMF) from 1996 -1998.
Mr. H.B. Dissanayake's remains lie at his home (No. 2/84, Mihiri Uyana, Old Kottawa Road, Mirihana, Nugegoda) until 01.00 p.m. on 07th of March (today) and the cremation will be at the Public Cemetery, Mirihana.